Freshman "Natthew"
earns "High School University's Partner School Scholarship" from Sripatum University
to study at International College
Student name : Nuttapong Sitprasertnand "Natthew"
Nationality : Thailand
Age : 18 years old
High school Graduation : ‎Nawamintrachinuthit Satriwittaya 2
Current education : Undergraduate Degree
Major : First year student of International Business Management
The University : Sripatum International college
Scholarships : University's Partner School Scholarship (40 Schools)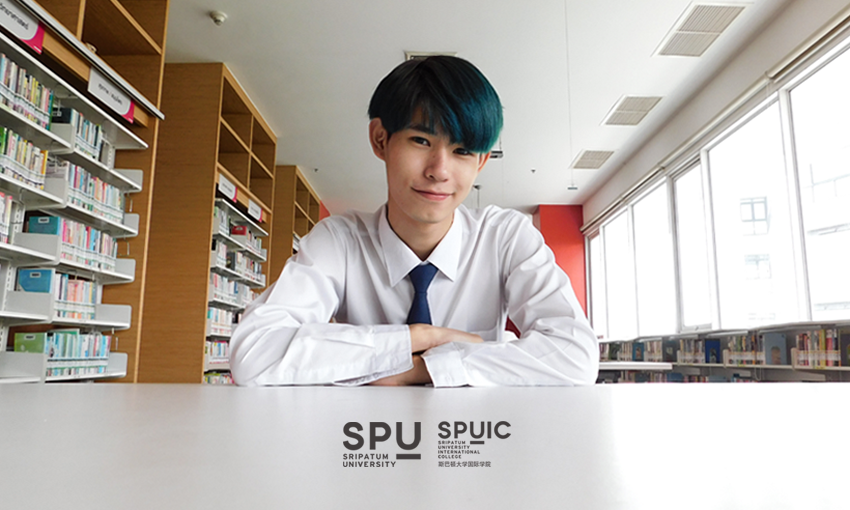 Why do you choose to study at Sripatum lnternational Business management (BM)?
- Natthew : I think that studying at Sripatum International college in International Business management major(BM) will give me greater opportunity in the future. SPUIC provides students with good quality of education.
What do you want to tell your friends who are interested in the International Business management (BM) at Sripatum University?
- Natthew : I have been interested to learn about business management since I was young. It's the most interesting subject for me and I decided to study at (BM) because the course here is modern and meet my needs. It is perfect that I have an option to choose 2 "major electives" of my choices with varieties of Business management task. This is a great benefit for my future.
What is your future plan?
- Personally, I want to work for international company or in the field of business communication to gain experiences in order to be ready to support my family business.
Contact
FB : Nuttapong Sitprasertnand
IG : natthew.ntp