Javed Sultan (Khan)
Major: International Hospitality Management (International Program), Sripatum International College
Graduated from Govt. Abdul Haq Islamia College, Pakistan
How can you describe yourself in 3 words?
Flexible, Motivated, Friendly.
What do you mostly like to do in your free time?
I love spending my time on reading book, cooking and play boxing.
What are the reasons that you decided to come to Thailand?
The big reason is that I can experience to learn multi-culture and the price is reasonable. Also, Thailand is known as a peaceful and interesting place.
How do you like Thailand?
I love Thailand. There are many awesome nature beauty places and landscape.
What are the reasons that you chose to study in Sripatum International College?
I knew through one of my Thai friend who was studying in Thai program.
How is the study atmosphere in Sripatum International College?
The studying atmosphere is nice and friendly.
What is the thing here that you are impressed the most?
I can say that I'm impressed by the modern classrooms and Library.
In your opinion, what is the best way to improve English?
I always find the opportunity that giving me a chance to speak such as participating English camps or English speaking activities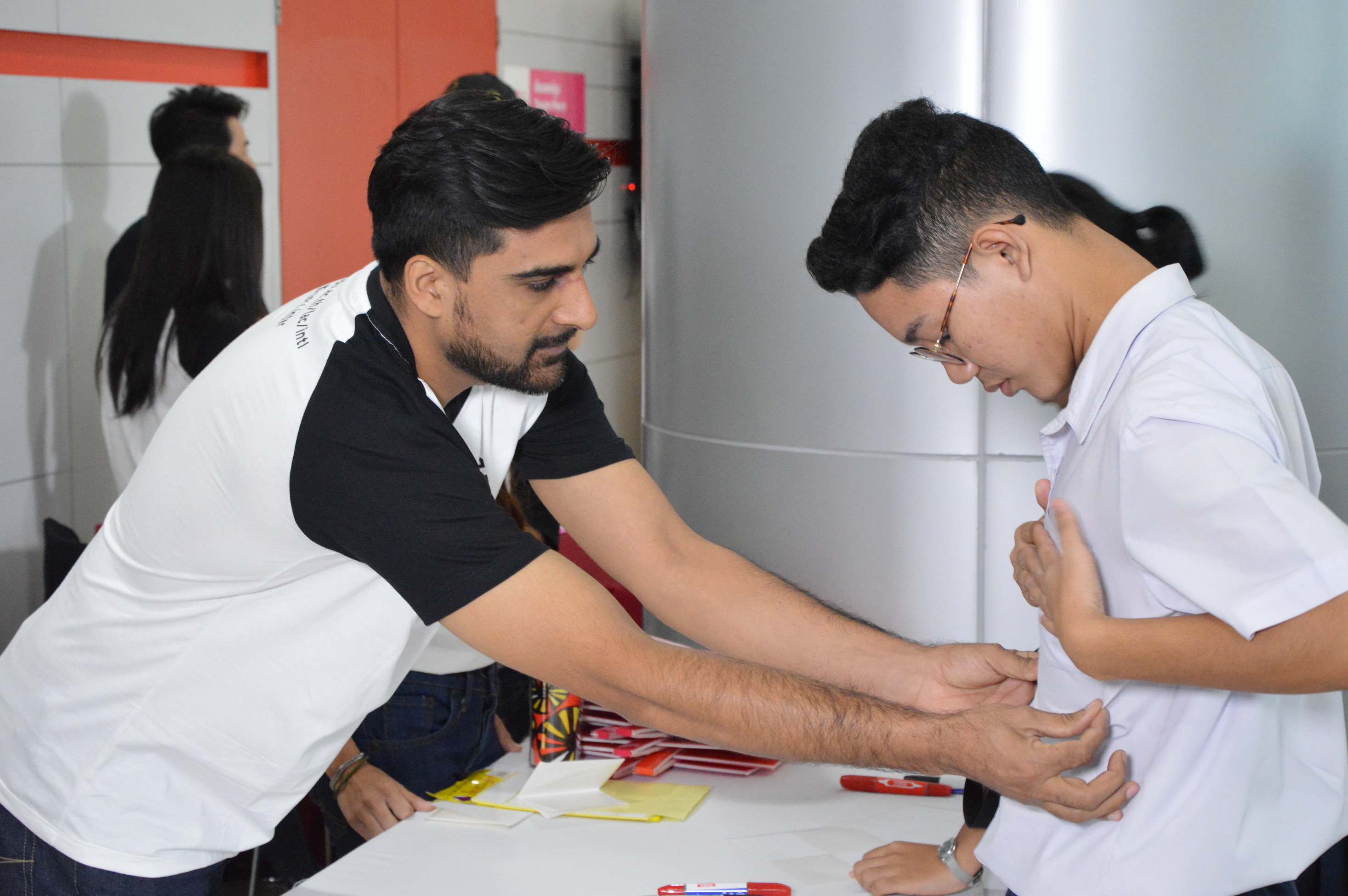 What is the key of the success in life?
Be positive and work hard today for tomorrow.
What kind of job would you like to do after you graduated from SPU?
Related to hospitality either to be a teacher or Service provider.
Last question, would you like to say something to your friends who are considering studying in SPU?
Yes! I would like to say that here is a good place study but do not just depend everythingon teachers. Try to find more advance and relevant knowledge.