Digital Currency :10 Questions about China's DCEP - Part 2
Digital Currency :10 Questions about China's DCEP - Part 2
关于中国央行数字货币DCEP的十问-下
Source:

OKEX


来源:

OKEX
Q6. What are the advantages of DCEP?
Answer: DCEP comes with a host of advantages.
Firstly, it offers a solution to the high cost of issuing, withdrawing, and storing banknotes, as well as the inconvenience in carrying and using cash.
Secondly, the problem with the current central bank's monetary policy making is that it is impossible to monitor the circulation and use of the currency after it is put into use. With DCEP, the collection of transaction data and circulation information is made much easier, providing an excellent reference for formulating and implementing future monetary policies.
Thirdly, DCEP facilitates the work of anti-money laundering, anti-tax evasion, anti-corruption, and anti-terrorist financing. Based on the information released by the PBOC, although the digital currency adopts controllable anonymity, the PBOC can still use big data and other technologies to identify suspicious transactions and conduct anti-money laundering and anti-terrorist financing supervision.
What's more, DCEP can foster the development of China's digital economy. For example, DCEP can generate massive big data that may promote the development of China's credit industry, resulting in reduced bad debt rate and risks faced by financial institutions.
Last but not least, it improves the quality of financial services in underdeveloped and remote areas. At present, people in those areas are still unable to enjoy handy financial services, such as money transfer, deposit, and loans. However, DCEP can be a game-changer.
问题6:央行数字货币DCEP有哪些优势?
答:第一:它为纸币发行、取款和存储的高成本问题提供了一个解决方案,并且它还提供了携带和使用的便利性。
第二:当前央行在制定货币政策时面临的一个问题是-央行把货币投入经济后,无法控制货币的实际流通和实际使用。而当采用了DCEP后,交易数据和流通信息的收集变得更加容易,这些数据和信息会是日后央行制定和实施货币政策时的重要参考。
第三:央行数字货币DCEP的使用,有助于反洗钱、反避税、反腐败以及反恐怖主义融资。
根据中国人民银行披露的信息来看,虽然数字货币采用了"可控制匿名性",但是中国人民银行依然可以使用大数据或其他技术来辨别可疑交易,并实行反洗钱和反恐怖主义融资方面的监管。
此外,央行数字货币DCEP还可以促进中国数字经济的发展。比如,DCEP所产生的大量大数据可以促进中国信用行业的发展,降低坏账比率和金融机构的风险。
最后,央行数字货币DCEP也提高了欠发达地区和边远地区的金融服务质量。目前,这些地区的人们还无法享受诸如转账、存款和贷款这些便利的金融服务。DCEP将会改变这个状况。
Q7. Does PBOC's introduction of DCEP mean China is moving towards a cashless society?




Answer: Generally speaking, a cashless society can function without any physical currency. The US has started to use credit cards since the 20th century. Fast forward to a decade ago, third-party mobile payment apps emerged in China. They are, in fact, cashless transaction systems. The world has started to move towards a cashless society earlier than we may have thought.
Speaking of money supply, cash is classified into M0, and credit cards and Yuebao belong to M1 and M2 respectively. DCEP is classified as M0. Therefore, China is truly going cashless. However, going cashless takes time – It may take decades or even a century to achieve so.



问题7:中国人民银行推出央行数字货币DCEP是否意味着中国正在朝无现金社会前进?


答:一般来说,无现金社会可以在无实物货币的状态下运转。美国从20世纪开始使用信用卡。时间再拉到十多年前,第三方支付应用在中国出现。这些,实际上都是无现金交易的系统。这个世界,实际上比我们所想的更早地开始向无现金社会前进了。
从货币供应的角度说,现金被归类于M0,信用卡和余额宝分别属于M1和M2。央行数字货币DCEP被归类于M0。因此,中国确确实实在往无现金社会前进。然而,实现无现金社会需要时间,可能需要十年甚至一个世纪。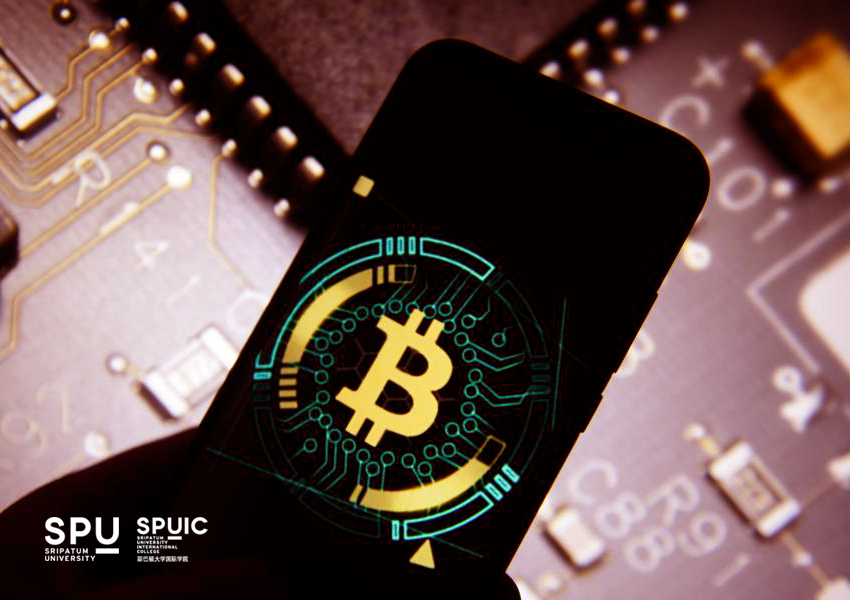 Q8. How can DCEP benefit the internationalization of Chinese yuan?
Answer: The digitization of Chinese yuan does simplify cross-border payments and transactions and enhance the overseas circulation of the currency. However, it isn't the sole factor contributing to the internationalization of yuan.
Facilitating offshore circulation is only part of the internationalization plan. The ultimate goal of yuan is to become the world's leading reserve currency and trade settlement currency. Particularly, yuan-denominated assets have to become a major foreign exchange reserve of central banks, and yuan-settled transactions must account for a certain proportion in international trades. The digitization of yuan is far from achieving any one of these.
问题8:央行数字货币DCEP对人民币国际化有什么帮助?
答:人民币元的数字化可以简化跨境交易和付款,增强人民币在中国境外的流通。但是DCEP并不是促进人民币国际化的唯一因素。
促进离岸流通只是人民币国际化计划的一部分。 人民币国际化的最终目的是成为世界领先的储备货币和贸易结算货币。 特别是,以人民币计价的资产必须成为各国央行的主要外汇储备,以人民币结算的交易必须在国际贸易中占有一定比例。人民币元的数字化离实现这些目标还有很长的距离。
Q9. How will DCEP change the payment habits of the Chinese population?
Answer: In fact, DCEP works in the same way as Alipay, WeChat Pay or other third-party payment services. But DCEP can, to a certain extent, smash barriers in the payment industry. For example, while we can't transfer money from Alipay to WeChat directly and vice versa, DCEP can be deposited to both bank accounts as well as Alipay and WeChat wallets.
问题9:央行数字货币DCEP会如何改变中国人的支付习惯?
答:实际上,央行数字货币DCEP的支付方式与支付宝、微信支付等第三方支付服务一样。但区别在于,DCEP可以在一定程度上打破支付行业的界限。比如说,目前我们无法直接把钱从支付宝转账到微信,也无法直接从微信转账到支付宝;但是,DCEP却可以同时存在于支付宝账户和微信账户中。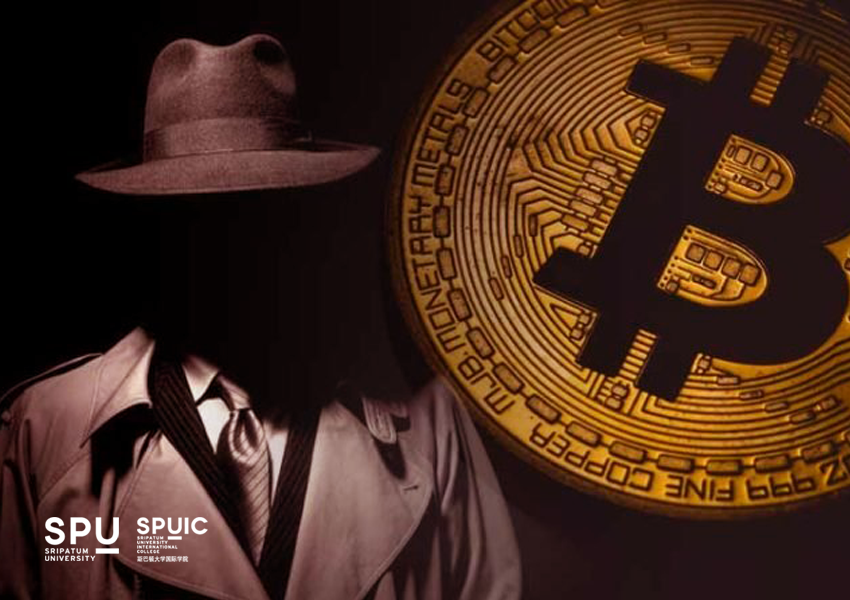 Q10. Will DCEP completely replace cash?
Answer: It is too early to say so. Yet, without a shadow of a doubt, DCEP will facilitate the monetary policy making of the Chinese government. The money in your pocket is still yours, but its circulation will be much more efficient across the country and even the globe.
PBOC is developing a "double offline payment" technology that allows transactions to be completed even when both sides of a transaction are offline. Such technology will doubtlessly make DCEP highly usable in most occasions and attract people to adopt it for the ease of use.
问题10:央行数字货币DCEP会完全取代现金吗?
答:现在这么说还太早。对于中国政府来说,由于发行DCEP不属于政府债务,所以DCEP更方便于货币政策的制定。你的钱还是你的钱,但是钱在全国甚至全球的流通变得更加有效了。
中国人民银行正在开发"双离线支付"技术,这个技术能使交易在双方都离线的状态下也能完成。这个技术毫无疑问会让DCEP在大部分场景下都具有高度可用性,从而以此使用便利性
来吸引人们使用它。
By: Mr. Lin Weidong (Lecturer)