The MOU signing ceremony between International College of Sripatum University and Lufthansa Services (Thailand) LST, affiliate company of Lufthansa Group, took place on November 21st, 2019 at Lufthansa office, Suvarnabhumi International Airport.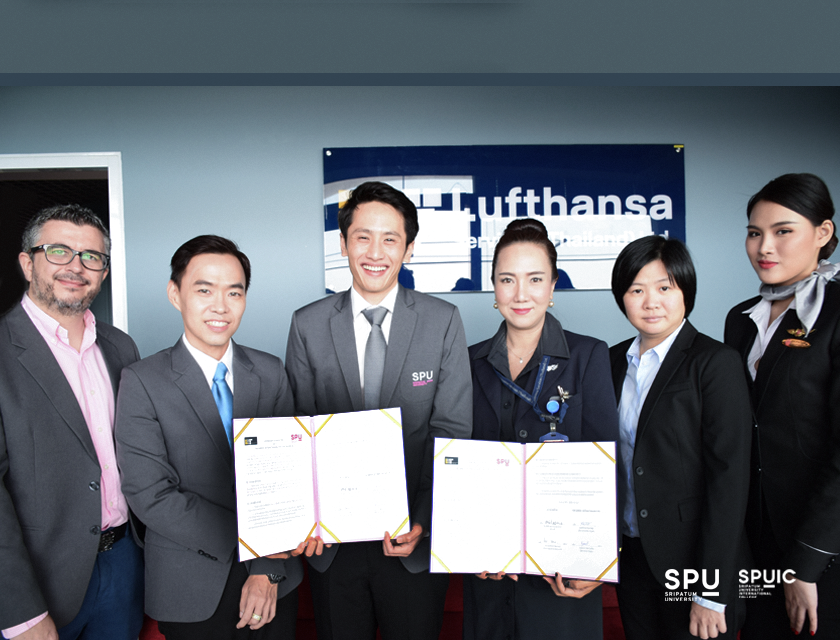 On this occasion, Aj.Kriangkai Pookayaporn, Dean of Sripatum International College , Dr. Vassavat Sutinyamanee, Head of International Airline Business and Aj. Jorge Arnanz, Head of Business Management attended signing ceremony on academic corporation and educational development of students to promote future staff quality and professionalism in International airline business.
International College of Sripatum University is the first higher education institution to sign MOU with LST, a world class airline service provider company with more than 20 international airline customers.