New Highlight Thailand "Museum Siam: Discovery Museum"
New highlight of Bangkok, the city of Thailand
"Museum Siam: Discovery Museum"
SPUIC provides one of the most exciting field trip to Chinese students to visit Museum Siam, Thailand's colourful culture and unique heritage.
Museum Siam is set inside a very large neoclassic house. It is definitely not the usual display of historical artifacts and dusty mannequins' you'd expect to find in such an antique building. The museum is structured around addressing "What is Thai-ness"
and is both entertaining and informative.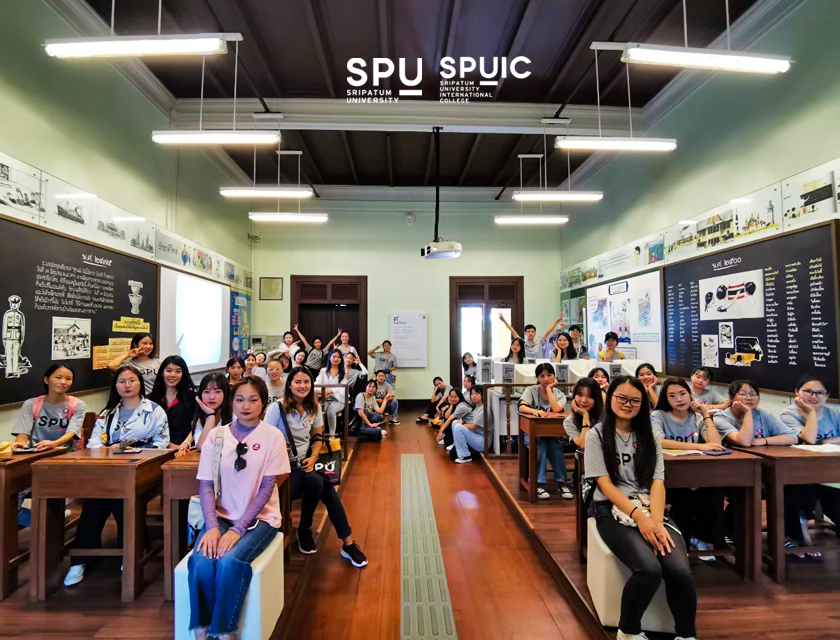 Museum Siam, a new Bangkok attraction, presents a few thousand years of Thai history in a new and innovative style that enhances a visitor's museum experience in Bangkok.
Housed in the former Ministry of Commerce building in Sanam Chai Road in the old city, the museum has 16 rooms of exhibits spread over three floors.
Here are some of the highlights. Start your tour of the Museum Siam on the ground floor theater where you can view a video of modern Thailand with flashbacks to the ancient past. So begins the search for the Thai identity.